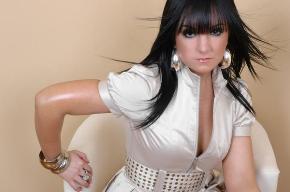 At a time when true pop music stars are few and far between and urban music also seems in need of a fresh new voice, enter Sariah–a vocalist offering the best of both worlds.
With her debut EP via Rock Ridge Music due later this year, Sariah blends power pop ballads and sexy seductive hip-hop tracks with an effortless flow that would make heroes like Mariah Carey and Alicia Keys proud.
So, who is this next big thing? Born in Brookline, Massachusetts, Sariah was raised in the same Boston streets that produced pop idols like New Edition, New Kids On The Block and JoJo.
Sariah was bitten by the performance bug at an early age and was involved in choir, musical theater, and various types of dance. While in high school, she began taking vocal lessons and recording. It was then that she realized that music was not only her passion but her future.
"Hypnotic":
"Lethal":
"Let's Bump Tonight":
"It's always been about the performance," Sariah explains. "That's what got me into music in the first place. I love the positive feedback that you get from a live performance. It's instant."