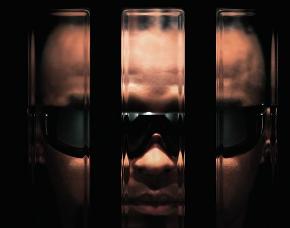 What do Kansas City and Los Angeles have in common? These two cities have given birth to two of the hardest working, lyrically gifted and most respected underground rappers of all time: TECH N9NE and MURS, respectively.
While some hip-hop stars' popularity rises and falls with the whims of fickle music fans, both TECH N9NE and MURS have consistently been selling scores of CDs and packing venues worldwide. This April, the two indie icons join forces as they embark on "The Sickology 101 Tour 2009," with special guests Short Dawg Tha Native, Krizz Kaliko and Kutt Calhoun. For more info, check www.strangemusicinc.com/sickology101tour.
SICKOLOGY 101 TOUR 2009
[youtube __fvCMRBG38 nolink]
Boasting a career most rappers strive for, TECH N9NE has consistently proved himself to be one of the hardest working entertainers in the game. In 2008, he reaped the rewards of grindin': TECH N9NE SoundScanned over 1 million units, making him the most successful independent Hip-Hop artist in history.
"Nothing" MP3: