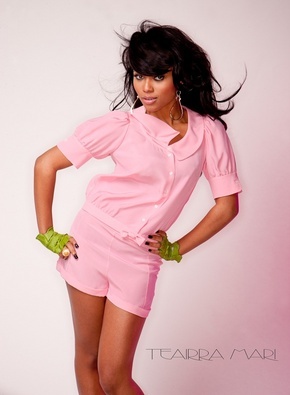 Last week we got a call from a woman with a sultry, sweet, and inviting voice. It was none other than Teairra Mari calling in from Portland.
Teairra has come a long way from the streets of Detroit where she started out as a young girl with big dreams. Teairra has just signed a sweet deal with Warner Bros Records and she has acquired Cudda Love as her manager. She has been busy in the studio creating her new album that will come out very soon. You have probably already heard her hit single, "Hunt For You." Teairra is also trying her hand at acting with a role in "Doorman" alongside Jackie Long. Look out for her new video & single featuring Flo Rida.
Although her schedule is packed tight, Teairra was gracious enough to offer Skope TV some time to chat. We get her talking about leaving Roc A Fella, being from Detroit, trying out acting, and so much more. Teairra is one of the most exciting musicians in the game, so enjoy!
SKOPE TV PHONER WITH TEAIRRA MARI PT 1
[youtube qmO5ZysrdNI nolink]
SKOPE TV PHONER WITH TEAIRRA MARI PT 2
[youtube Wbu9AIW1ji4 nolink]