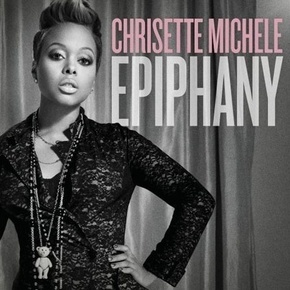 It has been two years since sultry voiced singer Chrisette Michele released her stunning gold-certified debut I Am. Blessed with a gorgeous instrument and described as a "soulful songbird" by Entertainment Weekly, the Long Island native proved to the world that she could live up to the hype.
Nominated for a BET Award for Best New Artist as well as two Grammy's, I Am was both a critical success and a fans delight.
Still, when it came time to begin recording her follow-up, the aptly titled Epiphany, she realized the need to challenge herself. "I felt like I was a little too shy and laidback my first time out," confesses Chrisette. "On my new project I wanted to raise the bar and step-out of my comfort zone. I wanted to make songs that were more edgy, youthful and urban.
Video Link:
Streaming Audio Link:
Recruiting talented collaborators that include Ne-Yo, the singer/songwriter has infused her jazz vocal style with more pop. Marking a transition away from her traditional leanings to a fuller integration of hip-hop soul, Chrisette Michele was clearly conscious of the next level. Yet, as can clearly be heard on her newest single "Epiphany (I'm Leaving)," the 26-year-old has expanded her musical palette.