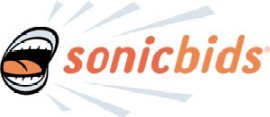 Welcome to another amazing month of music from the incredible musicians that make up the Sonicbids.com community. We have selected ten bands to feature this month. We chose these bands for various reasons but most importantly we love the music they are creating.

Thomas "Tommy D" Doggett
www.sonicbids.com/thomasdoggett
This next group is a musician coming out of Iowa. Thomas Doggett has put together a sound that meshes various genres from jazz, electronic, and rock. Thomas has been involved with music for the past twenty years. The first track that really got us listening was "Afro Blue." The instrumentation from this single is one of a kind. For the last year, Thomas has been rehearsing with Cory Taylor's (Slipknot, Stone Sour) new solo project. They will also be performing at Rockfest 2009 on May 30th on the Main Stage. This is one of the biggest events they have ever been a part of and with Corey's schedule with Slipknot and Stone Sour and the other band members schedules. The schedule for Thomas Doggett is packed as well with dates through December 2009. They have the sound, the following, and the potential to capture legions of fans globally.

Ted Painter & The South County Band
www.sonicbids.com/southcountyband
Next up is a band led by Ted Painter known as Ted Painter & The South County Band. Ted is from Oxford, MA right up the street from the Skope HQ. Ted is not only a musician but he also served in US Army. Ted is unique in the sense that he is from the North but he produces country music as if he is from TN or AL. Ted began playing in 2006 but he has done enough for many years worth. One of many of Ted's songs that stuck out was "Lee's Ride." This track is off of the CD, 'Ridin' High' and the rhythm, lyrics, and guitar riffs are masterful. Ted is a serious musician that will continue to excel in the country genre. He also has a show on 5/23/09 at the Lincolm Memorial in Washington, DC so it looks like he will be branching out of New England and let the country fans far and wide  hear what he's got cooking.    

Law Of Attraction
www.sonicbids.com/lawofattraction
So we have got to be honest here. At first glance of this group Law Of Attraction you notice two hot vocalists. That was more than enough to get us intrigued. Next you turn on the music and you are drawn from your seat right to the dance floor or empty space in the room you are in. Law Of Attraction is the first Latin group with Reggae influence that we have covered in A2W. They merge various genres together like we have never enjoyed before. There are eight different musicians that make up this group. They all help to create the amazing music that this group is becoming known for. We enjoyed all the tracks we heard but we really loved, "Why'd You Lie." The vocals and composition are just great. This music grabs you & pulls you in. Grab a partner, turn the volume up and enjoy Law Of Attraction.

RUM
www.sonicbids.com/rumstevenrothenberg
Next up is a band from the San Francisco area. This band is called, RUM, but it is led by Steven Rothenberg. Steven's bio really touched us. Steven was so ill for many years that he could not do things like walk, talk, or eat on his own. Through hard work he has made a full recovery and he has got back to making music for the love that he has inside of him. Thankfully he has because his music is awesome. If you want to get a taste of RUM you need to listen to "Brand New Spankin." This track is so catchy that we had to play it three times here in the office. Steven's voice is as good as anyone in the game. He is a musician with a clear vision of what he wants to put out and he does it well. He also has a live show coming up on May 11th in San Fran at Gratitude. You can also purchase a full length from RUM, 'Up From The Inside' on Cdbaby. Steven & RUM are a testament to the human spirit and how music is the most powerful & healing art form.
Claire Hayek
www.sonicbids.com/clairehayek
Claire Hayek is a force in the music scene. It was nice to see Claire involved with A2W as Skope has been covering her music for some time now. Claire is from Montreal, Quebec by way of Lebanon. It was while in Lebanon that Claire gained a love & passion for playing music. She played music to escape from her harsh reality of Lebanon's civil war. Claire is older now and stronger in so many ways. Her music & voice is powerful. She leaves you no choice but to listen to her voice over a rock/pop background. We really like Claire on her track, "Charmer." This is a perfect song for radio in every sense. When Claire is not doing music she has her engineering degree & career to fall back on. She is also involved with various charities that are special to her. Like her song, "Open Book", Claire's music lets you in to her life. Her songs are personal and catchy. We will continue to watch Claire as she keeps putting out quality music.      

J Mill
www.sonicbids.com/jmill
Coming out of Maryland is J Mill. J Mill is an emcee with a purpose. In these days it is easy to find someone who calls them self a rapper. It looks so easy to reach the heights of 50 Cent or Jay Z. The truth though is that it is not easy at all. You have to invest in your craft like you invest in a stock. One listen to J Mill's track "Gangsta Boo" is hot. He shows through the whole track how well that he can flow. He also shows that he knows how to construct a song for radio or video. J Mill tells how he is running business on his own and making money off his music as well. Look out for his new EP, 'Certified Hu$tle' that is out now. There is alot to get excited about J Mill. Also check out the track, "My Opponent" on his EPK.

Par Avion
www.sonicbids.com/paravion
This next group just gets us at Skope all excited. One listen and you can just tell that this four piece called Par Avion is on to something. Par Avion is coming out of Los Angeles but they have a sound that transcends anywhere you are listehing. Spin.com recently raved about these guys calling them "8 Undiscovered Bands Worth a Listen In 2009." A favorite track that we just cannot get out of our head is "Art School Dropout." Two words that best describe Par Avion is "mass appeal." That is exactly what they have because the music reminds us of a young Weeezer. Another thing to note is the amount of press that Par Avion has garnered is impressive. We could not agree with these media outlets more. We will be keeping an eye on Par Avion for sure. www.paravionmusic.com

Select Start
www.sonicbids.com/selectstart
Next up is an incredible band out of Tampa, FL. All we were left wondering after listening to three tracks from Select Start was why are they not signed yet? The music is a blend of pop rock that has commercial appeal all over it. If you do not believe us then just listen to their smash, "Oh So Epic." Everything that an A&R would look for in a band, Select Start has. They have the sound, the fans, the tour schedule, and the drive to constantly do more. The accolades that the guys have already achieved are incredible such as Purevolume Top 21 Unsigned Band of 2008, Fender GetRoadWorn Top 100 Band, 923,000+ MySpace plays, and so much more. Also check out their track, "A Playlist Killed The Mixtape." We are expecting much more from Select Start and can only hope that this A2W feature will turn more fans onto them.
Select Start – Kiss Your Genre Goodbye
[youtube wWaprY3rlYM nolink]

Duelling Divas – Culture Meets Comedy
www.sonicbids.com/DuellingDivas
Next up is a group that merges comedy & classical music. Duelling Divas is out of Florida and they can sing with the best of them. Do not expect any albums from this group but you can expect "opera with a twist." What we liked about this group is that even if you are not into opera you have to respect how these ladies have offered their own version of the genre. Even though they take a comical approach these ladies can sing with the best of them. A great track to get a taste of   Duelling Divas is "Love is Where You Find It, The Kissing Bandit." If you want more we suggest you heading over to their Youtube channel.  

Automatic Children
www.sonicbids.com/automaticchildren
Next up is a band out of NYC called Automatic Children. This foursome offers listeners both a female & male vocalist. The first track that we listened to and really enjoyed was, "Coming Over Me." This track has hit all over it. The sound is classic indie rock that does not disappoint. For the second year in a row, Automatic Children is in The Deli Magazine's list of top NYC bands. A nice point of Automatic Children is that every song sounds fresh & new. Crista Giuliani is the female vocalist in the group and she can hold her own. If you are in NYC on 5/19 they will be playing Arlene's Grocery. If you enjoy their studio sound you are sure to enjoy the live show as well. If you go see live music in NYC you are bound to catch AC as they have played some of the coolest venues in the city. We really enjoyed the female & male perspectives that resonate through the songwriting.