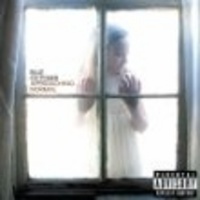 The word "Approaching" in the album title is the operative word here, as being completely normal would take the edge off what has made the group successful.   The last release Foiled proved the bands tenure, selling over 1.1 million discs, no minor feat in this digital environment and wavering economy. The ever-growing fan base has even extended itself to the level of earning a tribute release, Tribute To Blue October by The Vitamin String Quartet.   Having been close to these guys from the beginning, I come to expect certain things from the Boys Of Blue.   Expected here is the liberty of using strings, wherever the hell you want them, flaunting the genius of Ryan Delahoussaye.   From Justin, I expect edgy, relationship-based lyrics, some cutthroat antics, at least one upbeat song with a ray of hope, and a nice ballad thrown in for good measure.   I also anticipate some tasty CB Hudson licks, and (stealing from Homer Simpson) "The competent drumming" of brother Jeremy, followed by the good later fit of bassist Matt Noveskey.   Also, I admit, I expect to run into at least something that I don't completely understand.   Ahh, the majesty of Blue October!  
Weight Of The World has Justin revisiting aspects of growing up.   Say It flows comfortably in the Blue Oct, deal with it format.   Dirt Room continues the style and picks up the pace, dealing with his side of the story.   Been Down takes advantage of Justin Furstenfeld's catchy lyrics, while CB Hudson's catchy guitar, (I might as well use the C word again) catches you.   My Never is an off speed ballad, which is nicely delivered by Justin, who I compliment on using a Bowie/Daltrey style of storytelling delivery, revealing yet another dimension.   Should Be Loved, which could be a single release, delivers an upbeat; again, catchy melody that keeps playing in your head after the song is over, which I suspect accomplishes it's task smartly.   Here are the ballads.   Kangaroo Cry is the sympathetic ballad, complete with a heartfelt story of missing someone.   Blue Does offers up a nice daughter nod, in a John Lennon-like (Beautiful Boy) tribute.   Picking Up Pieces is a good following song with potential as a single, and Jump Rope is the upbeat inspirational song.       Blue Skies is a bouncing beat, taking inspiration from the old standard, and raising the bar with (I hate to use the word again), catchy rythym from both sets of string benders and trademark soaring vocals.   The End is the angry edged, bad pizza, "Here's what you did to me" storyline.          
Yes, it's all there as expected, with the usual unpredictable twists.   A hypnotic grab bag of promises, scoldings, endearments, and surprises are here for the listening.   Give up, give in.   Don't be bashful.   Don't be shy.   Jump on the Blue Love Train, and go get yourself one or two of these.   In addition to me (and a legion of tens of thousands), even Jay Leno and Jimmy Kimmel haven't been able to escape their "Tractor Beam".  
Review By: RME
[Rating: 4/5]