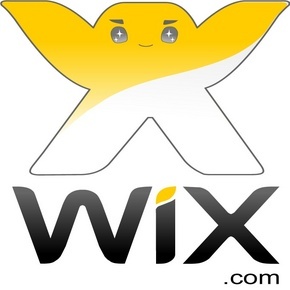 My next guest is revolutionizing how musicians with minimal web design ability are able to build proffesional websites. A website tells alot about a band and Allon Bloch noticed that many incredible bands are not getting proper attention due to their amateur website. Allon developed Wix.com to help musicians with this such issue. Join us as we talk with Allon all about Wix.com and what this cool site can do for you and your web presence.
Skope: What gave you the inspiration & idea to start www.wix.com?
Allon Bloch: Wix started in summer 2006.   It was born out of the frustration of the founders who were trying to make a professional looking site that didn't involve coding. Prior to Wix, easily creating nice looking web sites or widgets was impossible for the average internet user.   In fact it was as complex today as it was 10 years ago.   So we focused on enabling users to create dynamic, flash based sites in a simple drag & drop environment
Skope: If a band already has a website or Myspace page, can they still use your site to improve upon it?
Allon Bloch: Absolutely.   Wix is perfect for musicians as this is a creatively minded audience who love having the creative control of their web content.   Every musician needs to promote themselves online, and unless you're a major artist with a large budget for online marketing, you're at a disadvantage.   With Wix this goes away — you can do great stuff online and you're only limited by your own design creativity.   No need for any prior design experience!
Skope: You have already signed up 200K bands to the site. What method of marketing did you use to get the word out?
Allon Bloch: (correction: we have approximately 80-90k musicians on Wix today, this number is growing rapidly). We used a mix of marketing tactics, including optimizing our site on google for relevant keywords, contests (with Simple Plan and others), ground work on myspace and many other activities.   We move aggressively using low budgets — just like most musicians move today.
Skope: Do you think that artists will not need a major label deal within the next 10 years?
Allon Bloch: Well I'm no industry expert.   But I struggle to understand the value of record labels in this day and age.   I think they are already going away slowly.   If you can promote yourself effectively online, sell your music/merchandise online and create communities online where do you need the record label?   You need nimble advisors in PR/marketing and good distribution partners.   If you look at the share prices of all the major labels you can see they've been wilting for years.   The major labels haven't missed an opportunity to miss an opportunity in the digital music world….
Skope: Why did you decide to call the site WIX.com?
Allon Bloch: Short name that is easy to remember.   Our corporate legal name is Wixpress — express yourself with Wix.
Skope: How does your business model lay out how your site will generate revenue?
Allon Bloch: We generate revenue by selling premium subscription to small businesses which include a sizable artist population.   We tried to make our pricing 'no brainer' and provide extreme value.   We don't want to annoy users with advertising.   We don't provide revenue numbers but we have many thousands of paying customers.
Skope: Why do you think the major labels have been so slow adapting to a digital music business?
Allon Bloch: See my point above.   I think inertia and fear.
Skope: What band(s) have used Wix.com and have seen a tremendous push in attention by new & old fans?
Allon Bloch: Many of the bands and musicians who have used Wix have received a great response from their Wix site. One that comes to mind is Kiesha Adams, an R&B singer from Houston who had been signed to a label and then decided to go her own way. She used Wix to create her own personal website and to upgrade her MySpace page. She told us that she has received tons of requests from radio DJ's to play her songs on-air and is in the process of setting up meetings with some heavy-hitters in the music production business—all arranged because these people used her Wix site as a means of contacting her. She also said everyone who sees her site is very impressed with how professional it looks, and she designed it herself having no previous web design experience. Links to her sites: http://www.myspace.com/kitheartist and http://www.wix.com/ki_the_artist/ki%20new%20music%20site
Skope: For a band on a budget, what are some effective cost effective means to promotion that you can share?
Allon Bloch: You need to remember that you need to create a consistent look & feel for your online presence but be present everywhere.   Some of our musicians create Wix web content not only for their website or myspace page, but also create widgets that act as virtual flyers, business cards etc.   Also, you need to constantly invest in keeping your content current — tell your fan base when your next performance is, news about the band etc.   Don't let your information become stale.
Skope: Did you create Wix.com as a passionate music lover or as a capitalist trying to get rich or a bit of both?
Allon Bloch: Neither really…   We created Wix out of a passion to change an important part of the way people communicate online.   We wanted to give everyone the ability to present and promote themselves more effectively online.   Creating the Wix publishing platform has been an ambitious technological investment.   We have 15 engineers that spent two years building the product before we released it to beta.   So we needed to raise capital and we need revenue so that we stay in business and continue to innovate.
Skope: Do you feel that in the future you will still have mega stars like Miley Cyrus and 50 Cent or will we have a ton of artists with smaller, niche audiences?
Allon Bloch: Honestly I prefer making a big impact on the many thousands of lesser known artists.   I do expect some of them to become big stars and stay with Wix.   We did projects with Simple Plan, Kid Sister and others.   But really love working with the musicians who relish controlling their online look and feel and think: 'Wow, I can finally express myself as I want to and not go through anyone else'
Skope: What excites you about being involved with the music & its future?
Allon Bloch: The music industry has gone through such an upheaval since the late nineties that I find it satisfying that Wix could be part of the solution that will enable musicians to have an effective livelihood in the digital music world.   Otherwise I'm afraid many musicians won't have the ability to spend enough time on their music or worse of will give it up.
Skope: What can we look forward to Wix.com and who should be heading over and signing up?
Allon Bloch: Everyone can go to www.wix.com and sign up for free.   You can also create your Wix web content for free.   I would say any musician who wants to promote himself/herself online should use Wix.   Unless you have thousands of dollars to waste and are comfortable with giving the creative controls to others www.wix.com is for you.
Skope: Thanks!
Allon Bloch: Thanks for the opportunity.