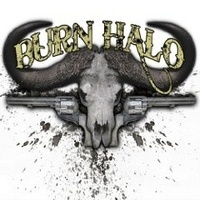 I took the word of a publicist I respect, and put this one at the top of my "To Be Reviewed" heap.   The self-titled debut release, is as advertised.   It's rock in your face, with enough change-ups thrown, to make it fresh.   Singer James Hart assembled the release with a bevy of studio musicians.   The band in addition to front man Hart now consists of Aaron Boeheler on bass, Joey Sin, lead guitar, Allen Wheeler, rhythm guitar, and Ryan Folden on drums.  
The first track Dirty Little Girl is the video cut, and would have been great ditty for Rob & Big's trek (including auditions) to find Rob a girl that wasn't a "Dirty Girl".    
Save Me has the guitar driven energy, similar but not identical, to what Creed was able to successfully deliver.   On Here With Me, singer James Hart displays some of the range and delivery that Axl Rose found fascinating about himself.   Too Late To Tell You Now is the ballad like love apology, that flows nicely, ala Bret Michaels style.   Dead End Roads & Lost Highways is an easy to follow rock out piece.  
Saloon Song is an easygoing anthem like chorus driven piece, leading into a faster paced bar song, Our House, followed by another catchy ballad Fallin' Faster.   Back To The Start   is a slower change of pace, catchy but not overindulgent relationship song.     Gasoline (yes, another song about gasoline) is a well-constructed song, one of my picks on the disc.
The relationship driven lyrics (what isn't anymore) are combined with catchy riffs and rhythms.   Hart obviously knows a bit about song construction.   I'm sure that the supporting band was put together with the same energy used to make this disc.   Catch them on the road, catch the energy, relieve the boredom!  
Review By: RME
[Rating: 3.5/5]