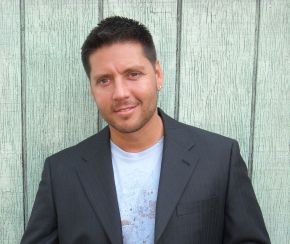 Our next guest is an entrepreneur in every sense of the word. But, he is also a music enthusiast and someone who is helping to shape the future of music. Allow us to introduce, Brad Turk.
At a very young age, Brad began building companies. From telecommunications to Internet ventures, he was doing it all. In 2002 Brad started his own label after dreams of becoming the next big hip hop star. He named the label, Self Made Records and began signing acts.
Five years later Brad decided he was going to take on digital distribution via downloads and ringtones. He launched the popular site, www.mymusicsite.com. The site allows users to sell and market music downloads and ringtones.
Brad is someone in the industry to watch and that is why we had to see what was really going on with him and his ventures. Brad has also recently released a book that details how he became a seven figure man by thirty and retired by thrity-six. Thanks to his success he can now focus on his passion, music!
SKOPE TV PHONER WITH BRAD TURK OF MYMUSICSITE.COM PT 1
[youtube t54Zge5T_GM nolink]
SKOPE TV PHONER WITH BRAD TURK OF MYMUSICSITE.COM PT 2
[youtube KGHC4GKzoHg nolink]
www.mymusicsite.com
www.bradturk.com