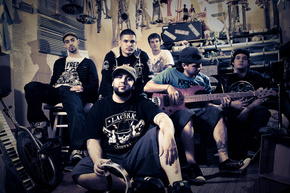 On Monday night, March 17th, Skope TV linked up with Logics from the Miami based hip hop & jazz band ArtOfficial. This group takes two genres and merges them in a style that is fresh and authentic.
We got to talk with one of the two emcees in the grouo by the name of Logics. In 2007 the group put out the super album, 'Stranger.' It went on to sell thousands of copies through CDbaby.com.
Logics was very cool & calm on the phone as we talked all about dynamics of the band, respecting genres, playing live in Miami, and so much more.
SKOPE TV PHONER WITH LOGICS FROM ARTOFFICIAL PT 1
[youtube _EaIF6k1RKw nolink]
SKOPE TV PHONER WITH LOGICS FROM ARTOFFICIAL PT 2
[youtube 0D-6eADbkqM nolink]