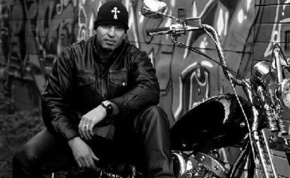 For singer Paul Epic, music reflects his personal growth and the traveler's journey he's been on his whole life.
It hasn't been a conventional trip, but it's given him the experience to better understand himself and the world around him. Many of his songs explore the duality of the human condition. Good and evil. Dark and light.
This song is a true story about and incident that took place in Las Vegas Nevada. And what happens in Vegas….
"Last Stop On A Hard Fall" Audio: