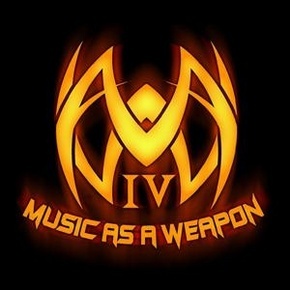 Best-selling hard-rock band Disturbed are thrilled to announce an exciting offer in conjunction with their upcoming Music As A Weapon IV Tour.
The band is launching an Official Bootleg Series, in which fans will be able to purchase a digital-download package of each concert date on Music As A Weapon IV, Disturbed's annual music, lifestyle, and tattoo festival, via a new tour website:
The download package will include the entire show in 256K, DRM-free MP3 format (18 to 20 tracks), exclusive photographs from the show, exclusive artwork, and the full set-list – all for just $9.99. This gives Disturbed fans the chance to own audio not only of the shows they attend, but also of the shows they cannot attend, and collect the whole series. Every single show on the 38-city, nine-week trek, which kicks off March 20th in Madison, WI, will be available for purchase on the website, which goes live on March 18th. Fans can also pre-order and purchase the "Official Bootleg" package, which will be available for download within three days of each show taking place. Disturbed is working with leading online distribution company   Basecamp Productions to facilitate the production and delivery of the music.
PHOTO CREDIT: JOEY LAWRENCE