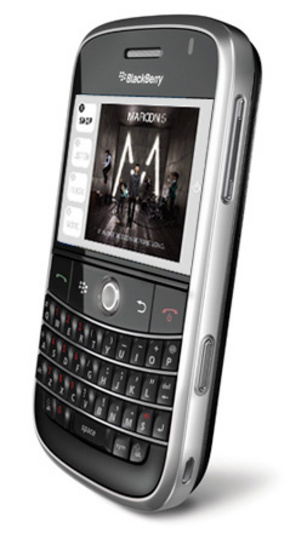 Didiom recently launched a new mobile service that allows you to access your home computer's music library from your phone in just two clicks.
Our free mobile application also comes with built-in MP3 store that lets you bid for music at the price you want to pay. You can share previews with friends and download over 1.5 million MP3s to your phone and PC. Throughout the beta period, we're implementing a cash bonus program to reward prepaid users who have purchased music. The cash bonus program pays up to 35% towards more music downloads.
Here's how Didiom works:
Anyone setting up a free Didiom account gets 20 free songs ready for download. The freebies include the brand new album of rock band Officer Roseland (Stimulus Package), DJ Reset's album Speaker Bunny, a song from the debut of rock band WYLDSKY, and the reggae anthem "Revolution Now" from the debut album Breakground by JuaKali.