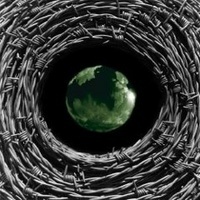 UMG is unique (starting with their name of course), in that they pretty much defy a singular description.   Being described, as "Improvised Rock" though is as close as it comes.   The overall gist of this disc, lies somewhere between the musical "S's", somewhere between Sgt. Pepper's and Steely Dan (if that makes sense).  
The first track Made To Measure is Beatle-like in flavor.   Preamble starts out in rock opera style, then mellows into a sort of guitar driven jam, then reverts back to the piano/vocal-bounced melody.   The title track Mantis starts out led instrumentally by piano, and then everything else kicks in while changing tempos.  
Turn And Run is where synth takes the lead from the piano, and then turns it over to the guitar.   Quirky riffs and rhythms playing off of the vocals is something UM is successful at accomplishing.   Spires adds some shredder style to a little Brian May flavored guitar workings.     Prophecy Now is a nice Floyd style piece, with some Beach Boy type harmonies thrown in at the end for good measure.   Red Tape takes some ELP style and combines harmonies, with some oddly enough, Joe Walsh sounding lead vocals.    
Mantis is the Greek word for prophet.   I think that the musical prophet sees UMG as being accomplished, unpredictable, and producing fun stuff to listen to.   Plenty of tech, good song structure, good harmonies, and innovative axe licks.   Don't even try to hum along with the tunes, unless your vocal timing is impeccable.   If you're in the local cover band, and decide (for whatever reason) to cover one of their ditties, lots of luck!  
By RME
[Rating: 4/5]