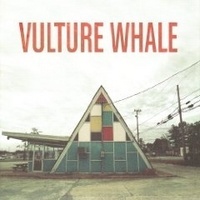 Local favorite, Vulture Whale has been rocking around Alabama for a long time under the monikers Wes McDonald and Wes McDonald and The Fizz. The lineup has generally stayed the same even as the music has evolved with every name change. The current nom du jour finds McDonald and his band mates leaving behind the laid back alt-country of The Fizz in favor of raucous Stooges-inspired proto-punk. And, amazingly, the guys prove every bit as adept at the new style as they were at the old.
 
The music on the new self-titled CD is sonically thick; every square-inch of the album's soundscape is filled to bursting with colors and the small intricate flourishes you wouldn't expect to find on such a rowdy collection of songs. The tracks evenly rotate strutting roots punk like "Guillotine" and swaggering southern rock like "Sugar", keeping a quick pace that holds your attention and passes the album almost too quickly. Although considering the CD's brief 37 minutes, the blame may lay in the concise track list.
 
McDonald damn near channels Iggy Pop on tracks like "Tote It to Cleveland, AL" with deep drawls and screeching slurs. It can be a startling revelation to fans of the band's older iterations. And the Iggy illusion is only perpetuated with clever bad boy lyrics like, "You look good for a woman your age, I'll let you know when you need old lady shoes. Camping out and swimming in your lake, the bad words are written all over your face."
 
Vulture Whale is a well constructed album from every angle, even in its stranger moments. The childhood ballad "What Do" carries its experimentally staccato rhythm over to the rocking "That's Cold" as the album builds to its boisterous finale, "Ever Body". There are no real complaints to be had here. This is a rare weird album that demands to be sought and savored and kept on repeat.
Review By: Dave Feltman
[Rating: 4.5/5]