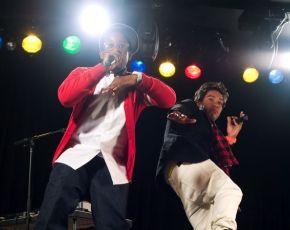 This spring Reebok will release a new collection of classic footwear styles which has been updated to create the Classic Remix collection.
Key retro elements of the past and streamline detailing of the present combine a 'then and now' look at Reebok's history. The Classic Remix collection will be available exclusively at Foot Locker stores.
In celebration of this new collection, Reebok is partnering with today's top emerging hip-hop artists. Each will re-interpret an original influential song from the 80's to be distributed exclusively with the Classic Remix collection.
Reebok Classic Remix Collection Featuring Kidz In The Hall:
SKOPE IT HERE!
 
www.footlockerunlocked.com/classicremix
Photo credit: Jesper Norgaard