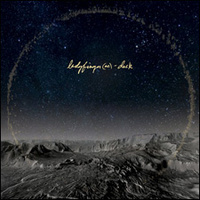 It's hard to remember a time when hard rock wasn't stupid. Think about it. For the past 10-plus years we've been bombarded by arbitrary dribble like Staind and Nickelback. Then 2006 rolled around and we got a little taste of an Omaha outfit called Ladyfinger (ne), whose debut, Heavy Hands displayed a proclivity for dissonant and distorted guitars, pounding drum fills and bold and melodic vocals. And it didn't suck! Take that, 3 Doors Down.
Ladyfinger's back with follow-up, Dusk, and it rocks just as good — better. Recording with Matt Bayles (Mastodon, Isis) once again, this 10-track barnburner of an album features plenty of dynamic rock opuses focusing on the requisite themes of anger, drug abuse, confusion and angst, but with a subtlety that keep it from coming off as trite.
"ADD" could be the new theme song for a generation of hyper-anxious kids trying to hack it in Middle America. And every rock album needs a breakup song; "Little Things" is a palm-muted and hook-laden retort with singer/guitarist Chris Machmuller's requiem, "And yeah I noticed that your heart was broke, honey / It happens every day and so it goes / But I don't give a shit about it anymore / That goes for both of them / Yours and mine." "Let's Get Married" is probably the strongest track on the album thanks in no small part to Pat Oakes' stellar drumhead exploitation and Machmuller and Jamie Massey's dueling guitars. The rhythmic glue holding the whole shebang together is Ethan Jones' petulant bass guitar.
From start to finish, Dusk is an album that anyone can feel comfortable playing in front of their Stryper-loving uncle Brett and their cousin who writes an eclectic indie blog. Ladyfinger (ne) proves that sizzling guitars and agro vocals aren't just for douche bags anymore.
"Little Things" MP3:
SKOPE IT HERE!
 
Review By: Brian McKinney
[Rating: 4/5]