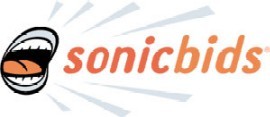 Welcome to another amazing month of music from the incredible musicians that make up the Sonicbids.com community. We have selected ten bands to feature this month. We chose these bands for various reasons but most importantly we love the music they are creating. Read on as we briefly describe why we chose these bands and click-thru to their EPK for even more access.  

Joe Colledge
www.sonicbids.com/joecolledge
 First up for this month is singer/songwriter from New Jersey, Joe Colledge. At first we thought his last name was a play on words but it is his real name. Joe has various tracks that we found appealing but his track, "Waiting For Love" really showcases what Joe can do as a musician and songwriter. In early 2007, Joe Colledge cemented his new band lineup which consists of Michigan native Jimmy Mac on lead guitar, Elton John-influenced keyboardist Jon Wohlgemuth, Dublin Ireland's own Angus Miller on bass, and super-tight drummer Jeff Pizzi. Joe released his last CD in 2007 but it seems as though a new album may be in the works. Joe and the band have a gig coming up in April in Morristown, NJ which should be a great show. With tracks like "Lost Again" you cannot fake what Joe does and we are excited to hear more!
Kid Midi
www.sonicbids.com/kidmidi
Kid Midi is a band that jumped out at us. If you are looking for upbeat, high energy, dance tracks with catchy vocals & hooks then Kid Midi is your band. The music speaks for itself as it is unique and these guys are creating their own lane. Kid midi is two two people under the alias' Bale (aka Barron Tengu) and Big Pill (aka Dead Postcard). They are based out of Lafayette, Louisiana. Kid Midi is the type of band that you can book for a show and just have them play all night. It is very impressive how these guys have the ability to present dance/electronic music in a whole fresh way that has alot of commercial appeal. Some favorite tracks that really stand out were "Grundel" and "Blag Blag Blag." Friday & Saturday nights belong to Kid Midi!  

Kamikaze Baby
www.sonicbids.com/kamikazebaby
This next band is one that we at Skope have known about & covered in the past various times. This band is a rock/alternative band from Canada. Without any major label support these guys have been able to reach fans all over North America. In 2008 they released the incredible album, 'Uptown Vinerise.' Some stand out tracks on that album were, "That Day" and "Friednly Fire." Kamikaze Baby is a band that knows the power of promotion and the 'DIY' attitude. They understand that in this digital age you do not need a massive marketing budet to get attention. The nice thing is that the music speaks for itself because without that nothing can help you. One last thing is lead singer, Rob's voice is pleasant on the ears. I have not heard a song yet that he cannot carry.

Drew Miller
www.sonicbids.com/drewmiller
Next up is a a singer/songwriter by ways of the deep south of Tennessee. Drew Miller is the lead singer of the trio that goes under hos own name. The most amazing thing is that Drew is not even 16 years old yet and he puts out music way beyond his years. Last year Drew put out an EP, 'Break Free' and got Sean Kelly, formerly of Sixpence None the Richer to produce it. When you listen to the music you can do nothing but to be amazed that someone so young can sing & write like Drew does. A favorite track is the deep & personal track, "These Walls." Drew Miller is a band to watch now but we have a feeling he has bigger things ahead and we will be listening.

The Book Of Gnomes
www.sonicbids.com/thebookofgnomes
The Book Of Gnomes is a five piece band out of Ontario, Canada. We could not help but be impressed with the backgrounds of the five members of the band. All these guys are serious musicians in their personal & proffesional lives. The guys are getting ready to release their first full length album in late 2009. Our first listen to The Book Of Gnomes was their track, "Lucky Dragon." There are no vocals on this track nor any of their tracks but the instrumentation is so incredible that does not matter. The music that these guys create is not mainstream but it definitely caters to the serious music enthusiast. The diverse instruments and sounds that all come together is truly music to our ears. There are a bunch of shows booked in Toronto, ON that are coming up and we are betting the live show is right up there with the studio versions.  

Robin Lore
www.sonicbids.com/robinlore
Robin Lore is a solo singer/songwriter who currently resides in Southern California. Robin grew up in NY but it was not until she moved to Massachusetts that she developed her style of music. Robin has one of the most unique & engaging voices out there. We were blown away at her range after listening to her track, "I Don't Know Why." After hearing this track it is quite obvious that Robin is the real deal. The hook and song structure is perfect. In 2008 Robin was the winner of the 2008 Orange County Music Awards Best Live Female performer. We have yet to see Robin live but we can just picture being in a crowded venue drinking beer or espresso and listening to her sing. Her new CD, 'Fickle Girl' is out now. You should also check out the lead single "Fickle Girl." It is a live record and just like Robin, you can enjoy her music anywhere. After turning her off, you can still hear her contagious voice in your head. That is a good thing!

Invisible Animals
www.sonicbids.com/invisibleanimals
Who said that a band name is not important? Well with this next band, the name is just the beginning. The Invisible Animals are out of the valley in California but they have a sound all their own. The music is highly experimental full of intsrumentals that are captivating. Mixed in with vocals that transcend each track that they put out. This band is really all about the music and you can sense that just by visiting their EPK or Myspace page this group is all about the music. No flashy images or videos, its all about the music for this group. Invisible Animals is a group for those that are ready to search deeper for music that is not your mainstream top 40 song. The exciting thing about them is that you never know what they will put out next so you have no choice than to keep listening!

Daisy Hicks
www.sonicbids.com/DaisyHicks
We at Skope had to travel far & wide for this next artist. Daisy Hicks is not only an incredible musician she is also very beautiful. One of the most impressive aspects of Daisy is how foscused & driven she is. She is a one woman powerhouse with albums, radio play, awards, and international recognition. One track that we had listened to from Daisy was "Too Late For Sorry." This track is just so incredible that we had to post the video for it as well. Late last year Daisy put out a self-titled masterpiece. Daisy has a huge following overseas but we are hoping that she can come over to the US and introduce herself to music lovers here as well.
[youtube igmZxu-0XdE nolink]

DPA is a hip hop duo coming straight out of Maryland. GreyMatter and z1 thaESSENTIAL are the voices and producers behind this group. After listening to this group it was refreshing to hear some real hip hop from the underground. What we enjoyed most was that these two are doing what comes natural to them. The beats and rhymes are not manufactured to be mainstream hits. These are two hip hop emcees that are making music that is true and comes easy to them. Hip hop as a genre is truly maturing and groups like DPA will begin to reach hip hop fans by the masses without corny marketing ploys. Hip hop is real and so is DPA. We are excited to hear 'Stellar Inkblots' coming soon.
Yerkish
www.sonicbids.com/yerkish
This next band is out of the beautiful city of Denver, CO. The band named Yerkish have been together since 2005. What we liked most from these guys is how they teeter between rock, alternative, and metal. It is a nice mixing pot of music that all comes together in great unison. A favorite track of ours is "USS Jeezus." Although the track is over 6 minutes long it really showcases what Yerkish can do instrumentally. The lead singer Tim has a great vocal range. He can go from 0-60 in no time at all. In 2008 the guys put out their first full length 'Fear Conquers America.' The album shows that they love to play and that they are in tune with current events and not afraid to touch on that in the music. They have played shows all over Colorado and we are hoping to catch them outside their home court soon.