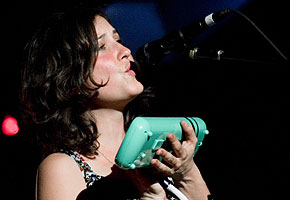 Missy Higgins brought her warm, heartfelt music to Fort Lauderdale's Culture Room this past Wednesday. She took the stage in a summer floral dress, barefoot with hair no longer closely cropped as seen on her album covers, but  now shoulder length.
Her performance was compelling as she alternated from center stage with acoustic guitar in hand to piano bench placed off to the right side of the stage. She mixed  it up with songs  from her two albums The Sound of White and On A Clear Night.   It was a very honest performance with no frills, just Missy and her band expressing themselves through their craft. She addressed the crowd a few times asking how many people were from Australia — she hails from Melbourne. She received an enthusiastic response and that elicited a wry smile from her pretty face.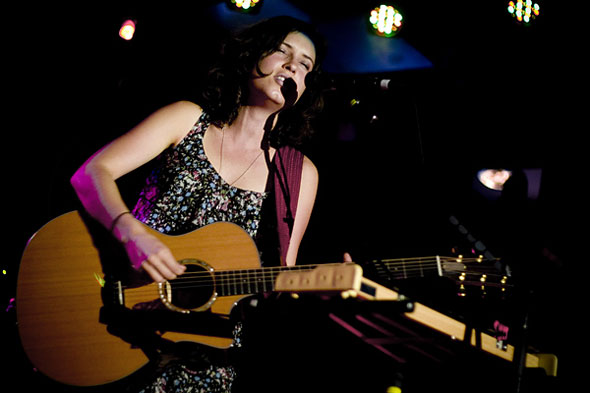 The emotive power of her music came through on tracks like "Special Two" a hopeful story about the loving connection between two people. She sat at the piano and poured herself over the keys and held her lips to the microphone as she sang her sweet harmonies. She began the song "Don't Ever" with some impromptu whistling of the lead-in melody and the crowd whistled along. She even brought out the melodica, a mini piano looking instrument with an air tube to blow through that sounds similar to an accordion. Missy's sincerity was undeniable and after her intimate performance we  all felt  a little closer to this talented musician.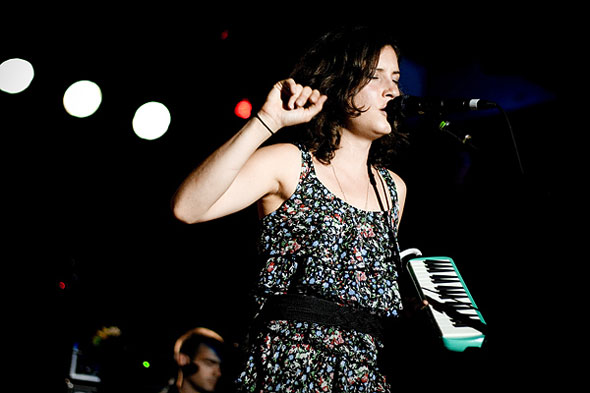 Words: Shaun Flagg
Photos: Norrel Blair