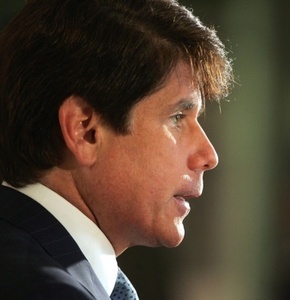 Never one to avoid political discourse,   Shawn Fogel's Golden Bloom sheds his own thoughts on Rod Blagojevich's, err, predicament. In the one-minute song aptly titled, "Your Minute of Fame," the simple question arises, "What are you thinking?"
"Your Minute of Fame" MP3:
Named one of "8 Undiscovered bands worth a listen" by SPIN Magazine, is currently in the studio with producer/engineer Peter Katis (The National, Interpol, Mates of State) and Dylan Magierek (Mark Kozelek). Fogel plans to release Golden Bloom's next LP in the summer of 2009.