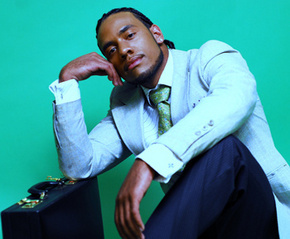 In a time when music seems to be coming to a standstill, and real R&B is darkening as generation's progress, comes a new light, Anthony Williams! With an ingratiating voice, and a contemporary style, Williams sets himself far from competition and attracts his own spotlight in the game.
Born in Gardner, MA; to Joan Gore and Harrison Williams Jr. being the second youngest of seven children, Anthony had to learn to get attention, and set himself apart from his siblings. His upbringing brought about many challenges. Watching his mother struggle day in and day out to provide for his brothers and sisters and perform modern miracles for them, humbled A. Williams at an early age.
"Too Late" MP3:
"The One" MP3:
Under the professional and personal guidance of Vladimhyr "VA" Anglade and Kedar "Songs" Frederic he is creating timeless music that he is proud of! "If I could touch someone with my voice, that would be a blessing all in itself".
www.myspace.com/anthonywilliamsmuzic