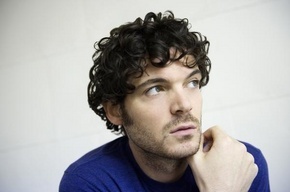 As far as we are concerned over here at Skope, Will Dailey is in a class all his own. There is something to be said about following a musician when they are working the independent, Boston music scene and watch them go on to a major deal and global recognition.
Will Dailey is the story of a musician who decided that he had what it took to play in the big leagues and went out to prove that. Will started out in Boston in a band called, Mappari, where his talent shined. He then decided to go on to a solo career and eventually signing with CBS Records. He has made appearances on CSI and has had major airplay with his hit, "Rise." Will has teamed up with  CBS Records  to release various EP's all through 2009 to keep his new & old fans satisfied with new tunes. The project  has  been  named, 'Torrent'.  It will  be available on iTunes and Amazon and will be packaged together in retail on April 28th.
Here is an MP3 from 'Torrent' "Peace of Mind":
SKOPE IT HERE!
 
'Torrent'
Vol. 1: Fashion of Distraction (Out Jan 20th)
Vol. 2: By The Blue Hills (Out March 17th)
Will Dailey – "Rise":
Will was in Boston for a big gig at Harper's Ferry in Allston, MA. Whenever Will comes to town you better get there early or you probably will not get in. We got to talk with Will in three parts and we talk all about musicians or celebrities, getting signed to CBS Records, relationships, and much more. Will offers Skope a real and uncut conversation and gives a view into his world.
SKOPE TV INTERVIEWS WILL DAILEY – PART I
[youtube vN2rH180XeM nolink]
SKOPE TV INTERVIEWS WILL DAILEY – PART II
[youtube 1nm_uWE3y-U nolink]
SKOPE TV INTERVIEWS WILL DAILEY – PART III
[youtube zE-JFcVTYM4 nolink]