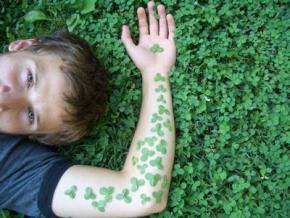 When two creative and artistic minds come together to create one unified piece of work, the result is one that can only be described as euphoria. This happened when director Chris Carey first heard Peasant's music and discovered that he was in need of a new music video.
Taking the lyrical humility of Peasant's song, "We're Good", and combining it with the aesthetic beauty of Savannah, Georgia's eery marshes, Chris Carey manages to visually capture everything this song is about —all within two and a half minutes.
Peasant "We're Good":
On a similar note and right in-line with the timing of the original music video being released, Peasant was approached to be part of a contest to get a music video created as part of an advertisement during The Grammy's for Lincoln Cars, called "Project Rising Stars". Making it into the top 10, Peasant had the privilege of having a new music video created for him. Written by Brendend Clark and directed by Jon Hill, this video takes the idea of an average every-day superhero duo living amongst us and adds a bit of humor to top it off, resulting in a very well-orchestrated video.
Check out the video and vote for Peasant's music video (under dir. Jon Hill) here: