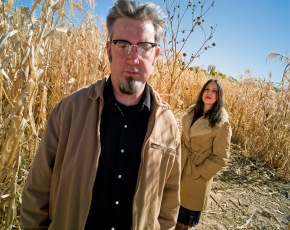 Carrot Top Records masquerades as Cupid with a special Valentine's Day promo featuring love songs by The Handsome Family, Speck Mountain and The Bitter Tears.
Beginning at midnight on Saturday, February 14, 2009, a downloadable widget becomes available at www.carrottoprecords.com.
Only available for a 24-hour lifespan, the widget contains "Darling, My Darling" by the Handsome Family, "Angela" by Speck Mountain and "The Love Letter" by the Bitter Tears.
 


Photo The Handsome Family
Photo By: Mark Owen – meophoto@aol.com