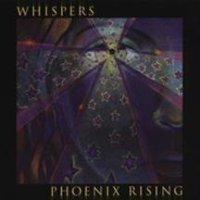 Phoenix Rising is made up of pianist/composer, Wendy Loomis and flutist/arranger, Monica Williams.   Together, the two musicians make exquisite music that draws from new age, classical, world influences and even jazz.   Ascension is perceived as leading toward a higher power, light or energy.   Each song is purposely played one key higher than the previous track to accentuate the musical journey from beginning to end.   The sound is extremely spiritual and relaxing as compared to a tranquil waterfall.   Just sit back, kick off your shoes and enjoy the soothing sensations of Phoenix Rising in Ascension.
The album is 100% geared toward relieving stress, relaxing, yoga and meditation.   The idea for the record actually came to Williams during one of her yoga classes.   The result is a highly insightful peace with much material to ponder on.   The chemistry between Loomis on piano and Williams on flute is nothing short of impeccable.
The record offers a very multicultural/worldly vibe, which takes you on a ride through foreign soil.   The first installment, "Seed", offers a Far East feel with Jennifer Lim playing the guzheng (Chinese harp).   The overall effect can be heard as a world filled with magic and wonder.   The next song, "Creation", supplies an Indian tabla played by Debra Podjed.   This exotic instrument adds an element of tribal being with Williams and Loomis at the helm.   Here they are putting the listener in a state of relaxation in almost a subconscious fashion.   "Nourishment" provides a Swiss hang drum played by Jessica Styler and Sueellen Primost brings the cello into perspective on "Heartstrings".   Also, worth noting that on "Heartstrings", Loomis really captures the song's true emotion early on through her piano playing.   On "Unspoken", Russian vocalist Irina Mikhailova adds wordless speech that is so compelling yet quite mystique at the same time.  
By the end of the album, both Wendy Loomis and Monica Williams bring it all together nicely.   On the closing track, "Ascension", the duo play together beautifully without any accompaniment.   The two spiritual ladies enter the final phase of the ascension by the end and done with such elegance.   The music seems to be taking off and lifting up spirits high beyond our grasps.  
For more on the Bay Area based duo, SKOPE out www.myspace.com/bayareacontemporarymusic.  
By Jimmy Rae
[Rating: 4/5]