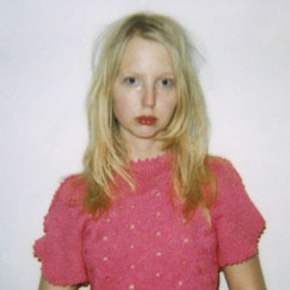 Mute will release Polly Scattergood's self-titled debut album May 19th, 2009. Album single "I Hate The Way" will be released via Mute on 10″ and digital download February 24, 2009.
The single includes the exclusive B-side "Poem Song." "I Hate The Way" follows Scattergood's debut single "Nitrogen Pink."
"I Hate the Way":
SKOPE IT HERE!
 
"Nitrogen Pink":
Polly Scattergood is a rare talent, a musician who can make the disturbing sound delightful. Built around fractious yet delicate guitar and piano (she plays a stylophone and accordion too), and Scattergood's distinctive voice, the album is produced by Simon Fisher-Turner and Gareth Jones.