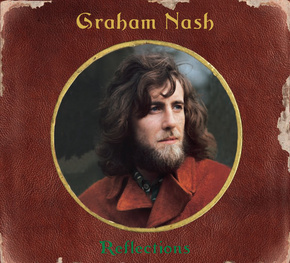 Rhino Presents Career-Spanning, Three-CD Boxed Set Featuring the Artist's Best, Along with Mixes, Alternate Versions and Songs that Have Never Been Released Available from Rhino now.
'REFLECTIONS' spotlights 32 songs with different mixes and alternate versions that have never been released. Among the highlights is Nash's solo acoustic demo of "Right Between The Eyes."
Recorded during the Déjà  Vu sessions, a live version of the track popped up in 1971 on a CSN&Y live album. The compilation contains six unreleased tracks, including "Water From The Moon," "Try To Find Me" and "In Your Name," a song he recorded in 2007.
Listening Party Link: