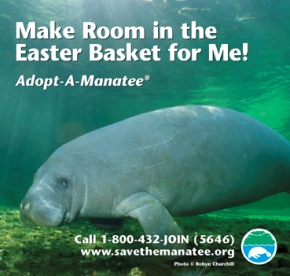 Help raise public awareness for Buffett's manatee conservation efforts.   Your support makes it possible for us to champion the protection of endangered manatees and their aquatic habitat.  
Without that protection, their very survival is at stake.   337 manatee deaths were documented in 2008 — 90 were water-craft related deaths and there was a record high of 101 newborn deaths.  
"Come Monday" Video:
Save the Manatee Club is the world's leading nonprofit manatee conservation organization.   Singer/songwriter Jimmy Buffett and former Florida Governor and U.S. Senator, Bob Graham, founded the organization in 1981.