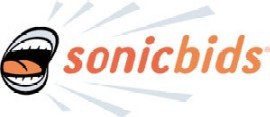 Every month, Skopemag.com and Sonicbids.com choose 10 musicians from the Sonicbids community to appear in our A2W section. Sonicbids is a Web site that helps bands get gigs, and promoters book the right bands. We look for musicians that are serious about their craft and have a sound & image that is unique, personal, and catchy. Check back with us every month as we expose Skope readers to new musicians from all over the world. Feel free to check out their EPK's for more from that artist.

Savana Lee
www.sonicbids.com/savanalee
First up is Savana Lee  a pop artist out of Alabama. We chose Savana for various reasons. One is her vocals. Her voice is so pure & beautiful. She can ride any melody perfectly and she makes it sound so easy. A great track that stuck out is "The One Before Me." Savana is also a very beautiful southern belle. That can never hurt in this business. If you take a look at Savana's tour schedule, she has a strong local following with shows at various Alabama live music venues through November 2009. Savana's songwriting is personal and real. Her lyrics give you a front row seat into her life.
Doggybag
www.sonicbids.com/doggybagmusic
This next band is a rock band from Chicago. These guys reside in Chicago but most of the band grew up in Communist Czechoslovakia where they say they their musical inspiartion were developed. What drew us to this band was first off their name, Doggybag. That was enough to want to give a listen. Secondly their sound is very versatile. Their songs go from mellow to high energy like their tracks, "$5 Song" & "Walk." The lead singer Marek Hosek has a voice that is strong & contagious. In 2008 Doggybag was a semi-finalist in 2008's Emergenza Music Festival Battle-of-the-Bands and released their album, 'Lunar Cabaret and Full Moon Cafe.' You can catch the guys playing live in Chicago throughout 2009. These guys not only play great music but they also have alot to say.

Shaun Da Kid
www.sonicbids.com/shaundakid
Shaun Da Kid is a hip hop artist out of Newport News, VA. We chose to feature Shaun Da kid for his unique take on hip hop music. His lyrics and high tempo flow is really catchy. A song that really caught our ears was "Clap Dat." This track shows how well Shaun can articulate his words over any beat. As you go through his EPK you can tell that he is serious about his music and is constantly looking to improve. He compares himself to bands ranging from Fall Out Boy to Kanye West. We can see that for sure.

Nikki Kelly
www.sonicbids.com/nikkikelly
Nikki Kelly is a wonderful singer/songwriter from New Mexico. What caught our attention on Nikki was her vocals and her deep lyrics. Nikki put out her first album in April of 2008. One of our favorite tracks is "Franklin." Nikki is multi talented when it comes to playing instruments as well. On her album she played vocals, guitar, piano, accordion, ukelele, percussion, and more. Another great track is "Do Do Do." This track has a mellow tempo that Nikki sings over in an ultra  sensual manner. Nikki describes herself as a mix of Feist, Mazzy Star, and Tom Waits. We can see that for sure, but we also feel Nikki will find her own niche and create her own lane in the folk genre. You also cannot discount that Nikki's attractive looks make it easy for her to draw you in on many levels.  

Frank Palangi
www.sonicbids.com/frankpalangi
Frank Palangi is a solo artist that resides in Queensbury, NY. Frank takes care of all the instrumentation from vocals, guitars, drums, bass, and keyboard. What caught our attention with Frank was how much music he produces as just a one man band. Looking at the images you would not figure what a powerful voice that comes from him. His songwriting is very mature especially on tracks like, "Gramp's Song." Frank plays out alot in upstate NY and has a deep love for the live music scene. Frank is a musician that is true to himself as it is only himself that he has to answer to. Frank says, "If you want to play music, it must be a passion and a drive. Practice is the key to getting better."

Skye
www.sonicbids.com/skyeclaire
Skye is a 20 year old female singer/songwriter from NYC. We caught on to Skye for her good looks and talented songwriting. With one listen to her contagious track, "All That's Left" we knew we had stumbled onto something special. At such a young age, Skye has accomplished alot. She has been recognized by such music academies as The Grammy's, Billboard, Chick Singer Night, and Indie.In.Tune. She has also been recording with producer Geza X in Los Angeles. Skye is not just a studio musician as she has played some of New York's most popular live venues as Pianos, The Knitting Factory, The Bitter End, Don Hills, Lion's Den. Over all, Skye is the total package and at such a young age her potential is endless.

28 North
www.sonicbids.com/28north
This next band just gets us very excited. Four guys from the steel city of Pittsburgh, PA. What drew us into this band was their impressive bio and past shows that they have played. If these guys are not considered a serious gigging band than we do not know what is. A favorite track of 28 North is definitely, "Didn't Listen." Great lyrics, great vocals and a message we could all learn from. In 2008 the boys released a full length, 'Mystery' which you can purchase on CD Baby. All members of 28 North are in their young twenties and their influneces range from The Beatles to My Morning Jacket. Bottom line on 28 North is that you cannot fake the real music that they are putting out.

Bardo
www.sonicbids.com/bardo
We have to admit that we have a thing for all male bands that are fronted by an energetic, talented, and fearless female. That is just the thing here but Bardo was also formed by the front woman, Leslie King. It also does not suck to have Korel Tunador from Goo Goo Dolls fame playing guitar as well. Dave Johnston is on drums and Chuck Bramlet is backing everyone up on the bass. This foursome resides in Los Angeles and describes themself as, "punky pop rock." Leslie King is just so impressive on tracks like, "Run" and "Ain't That A Shame." There is no limit to how far Bardo will go. As a rock band they are truly exciting and worth getting involved with. Another example how strong the indie scene truly is.  

Bob Popek
www.sonicbids.com/bobpepek
Next up is an acoustic male singer/songwriter by the name of Bob Pepek. Bob is from Connecticut and his story is very similar to other young teens and their fist loves. Bob was able to take that first love and turn it into music. He began to write music that was pretty much a reflection of what he was going through with his current lover. Over 17 years later Bob Pepek is still at it and we are thankful for that. In 2008 Bob put out an EP titled, 'From the Let Go.' From that EP spawned great songs like "JUst One More Word" and "Redundancy." All tracks from that EP are available on Bob's EPK page. It looks like Bob will be heading north to play Chicopee, MA this summer and if that is true, we will be there!

True Witness
www.sonicbids.com/truewitness
The next band that we have chosen for this month is a band that resides in between the NYC and the New England music scenes. True Witness is a Christian inspired rock band. Their music is in a positive nature and their message of Christ, love, and hope is a main source of their songwriting. In March of 2008, True Witness put out an album, 'Once In Time.' The bands following is strong as we saw by the massive amount of live dates both past, present, & future. A favorite track from True Witness that really exposes how talented these guys are is, "On High." Music fans should not get confused that just because you are not Christian, does not mean you cannot enjoy this genre of music. Their positive message is certainly appreciated in this time of crisis all over the world. The music speaks for itself.