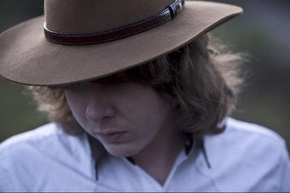 Ben Kweller is proud to announce the premiere of his new music video for "Fight".
As one of the highlight tracks from his soon-to-be released ATO Records album "Changing Horses," "Fight" is an upbeat representation of the album's musical craftsmanship, a body of work saturated in Country music influences and the kind of poignant songwriting one is to expect from the seasoned musician.
The music video for "Fight" is a good-natured clip that illustrates exactly the lengths one will go for their buddies in a pinch. Check out the video below.
Ben Kweller – "Fight":
[myspace 51278363 nolink]
February
16 – Omaha, NE – Slowdown
17 – Minneapolis, MN – Varsity Theatre
18 – Milwaukee, WI – Turner Hall
21 – Cleveland, OH – Case Western
22 – Toronto, ONT – The Mod Club Theatre
24 – Somerville, MA – Somerville Theatre
25 – New York, NY – Town Hall
26 – Washington, DC – 9:30 Club
27 – Philadelphia, PA – TLA
28 – Pittsburgh, PA – Diesel
March
01 – Carrboro, NC – Cat's Cradle
03 – Lousiville, KY – Headliners Music Hall
04 – Nashville, TN – Mercy Lounge
05 – Athens, GA – 40 Watt Club
06 – Birmingham, AL – Workplay Theater