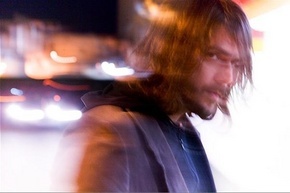 Last night Skope TV was fortunate enough to catch Cary Brothers from his home in Los Angeles, CA. Cary Brothers is an incredible musician and has been making music for many years.
Cary struck gold a few years back with his hit, "Ride." That song is currently getting play on VH1. DJ Tiesto caught wind of the sing as well and made his own remix version. Since then Cary & DJ Tiesto have performed together in front of thousands. Zach Braff from the hit show, Scrubs, also decided to direct his own video for the hit song.
Cary Brothers – "Ride" Directed by Tyler Shields:
[youtube byvvFnzUez0 nolink]
Cary has had various major label offers but has decided to go the independent route. Cary is an artist with vision and confidence that make him a force in the global music scene. He will be showcasing new tracks from his upcoming album in NYC & LA in March 09.
SKOPE TV INTERVIEWS CARY BROTHERS IN LOS ANGELES PT I
[youtube 3FwWNAitHvc nolink]
SKOPE TV INTERVIEWS CARY BROTHERS IN LOS ANGELES PT II
[youtube OE6ZA3mQURw nolink]
We were fortunate enough to get around 15 minutes of time to chat with Cary and he did not hold back. Cary speaks on DJ Tiesto, the power of the Internet, time off activities, and much more. Turn the volume up high and see what's up with Cary Brothers.
Photo By: www.mullerphoto.com