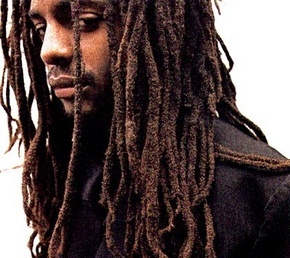 On November 24, 2008, Forté was granted a commutation by President George W. Bush after having served more than seven years of a fourteen-year federal prison sentence.
Those who campaigned on his behalf include Carly Simon and Senator Orrin Hatch (R) of Utah. On December 22, 2008, Forte walked out of Fort Dix Correctional Institution to resume his life and tell his story through music, film and prose.
As noted in "First Day Out of Prison," Forté wasted no time in returning to the studio — he was there by nightfall on his first day home, eager to begin recording the dozens of songs he's written over the past few years, and being joined by many friends and fellow musicians. One of the first to drop in and drop guest vocals was Talib Kweli, who helped John celebrate his newfound freedom with "Homecoming", featuring Kanye West on the backing track.
John Forte "Life Has Just Begun" (Returning home):
[youtube HRcIqurhKFI nolink]
"Life Has Just Begun" feat. Kanye West & Talib Kweli MP3:
"Homecoming" John Forte + Talib Kweli: