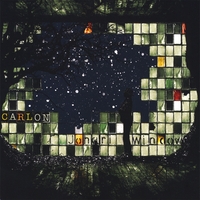 Recorded in their warehouse rehearsal space, the four-piece band from New Jersey has set out to establish its place in the national music community.   The group combines the now popular "Irish Drinking" song-along style, with some Beatlesque/Floyd vibes.   The overall production value of the release conjures up Kurt Weill playing a calliope at a perpetual carnival, while George Martin rides a Merry-Go-Round in the background trying to figure out how to mix Sergeant Pepper's.     Where The Driveway Ends has an echo vocal on vocal play, and Rosie sounds like Tom Waits on a synthesized pump organ thing, backing Eddie Vedder.  
Red Rover evokes spacey drums, echo vocals, and a swirling key driven backdrop.   Noel and The Haunt made me dizzyingly think of Freddy Mercury's operatic The Pretender phase.   Murder The Night is an acoustic sing along style ditty, appropriate for drinking along while either listening to it or singing it.  
To tell you the truth, this disc conjures up deep dark song comparisons that I had stored away in the long term, and didn't even realize I had a use for, ever.   Spooky!  
You can't define em, can't exactly put a handle on em.   Original they are.   I bet they are first in line at the premiere of Tim Burton, and Steven King movies.   With all of this being said, you have to check them out.   One thing is for sure; you can't say they are a ripoff/sound alike pop band.   Now I've done it, after writing this, I have to listen to this again.   Maybe it contained a subliminal cut!  
Review By RME
[Rating: 3/5]