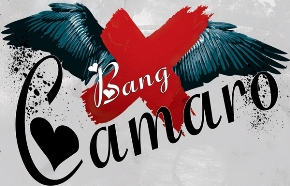 8th Impression Music, the new record label started by Spank! Music and Sound Design principles Greg Allan and Mat Morse along with label executive Ramsey Dean is about to change the way advertising and music/audio work together.
After seeing the traffic driven to the Internet by hit commercials, and the frustration consumers experienced in failed attempts to obtain this music, Spank! saw an opportunity to extend the clients brand through consumer ownership. 8th Impression is the link that allows consumers to easily find commercial music/audio and purchase ring tones and downloads of their favorite commercials.
With the world's largest music company, Universal Music, as a partner, 8th Impression's catalog is now available in all digital arenas from iTunes to Yahoo to WalMart.com, as well as every mobile provider such as Verizon and AT&T.
8th Impression is also entering into a number of deals that will allow clients to maximize their music strategy. "Rather than going to record labels to give their bands a platform in our commercials, we're partnering with ad agencies and select artists to bring their content directly to the marketplace," says Greg Allan.
"8th Impression is meant to be advertising's portal to the music marketplace. After seeing so many of our clients try to set up record labels, we thought it would be better to set up a label any client could call their own, and have the advice of seasoned label executives available to guide their initiatives. We've set up a platform where any client, agency or music house can have their own record label and bring artists, original commercial songs, and mnemonics directly to consumers," adds Mat Morse.
8th Impression's first release is Boston buzz band Bang Camaro, who are signed to EA Games new music unit Artwerk. The band started the year with a bang, appearing on Conan O'Brien and as the focus of a cover story on Billboard Magazine. Bang Camaro has gained such a high profile from their product-based appearances on Guitar Hero and Rock Band and are one of four tracks in the upcoming Sims 3.
Bang Camaro – "Night Lies":
[youtube M_t6crVBi5M nolink]
To see Bang Camaro on Conan O'Brien, go to: