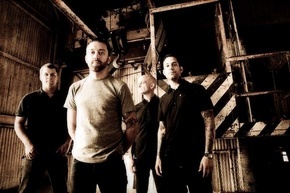 Chicago's punk rock outfit Rise Against has a new single ready to storm the modern rock radio charts. "Audience Of One" is already being played at some of the biggest radio stations in the country with the official add date still two weeks away.
The video for "Audience Of One" made its debut, Thursday, January 15th, on MySpace Music.
Directed by Brett Simon the video for "Audience Of One" was shot in Los Angeles last month and features the band performing in a miniature world on the White House lawn.

Rise Against - Audience of One