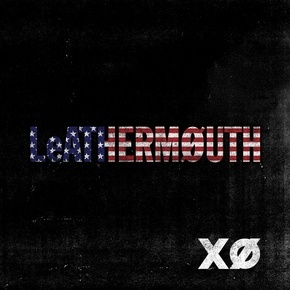 New Jersey hardcore group LeATHERMOUTH will release their debut album XO on January 27th via Epitaph.
Featuring My Chemical Romance rhythm guitarist Frank Iero on vocals and Rob Hughes on guitar along with various friends, LeATHERMOUTH are ready to show the world how pissed off they are.
Leathermouth – "Bodysnatchers 4 Ever":
Frank Iero has had enough. After years of keeping anger and rage bottled up, he can no longer contain it. In 2007, Iero, guitarist of the hugely popular rock band My Chemical Romance, reached his tipping point and created LeATHERMOUTH with Rob Hughes, a friend from Iero's home state of New Jersey.
LeATHERMOUTH will be touring sporadically in support of XO in 2009, in between Frank's duties to My Chemical Romance.
XO Tracklisting:
1. 5th Period Massacre
2. Catch Me If You Can
3. This Song Is About Being Attacked By Monsters
4. I Am Going To Kill The President Of The United States Of America
5. Murder Was The Case That They Gave Me
6. Sunsets Are For Muggings
7. My Lovenote Has Gone Flat
8. Your Friends Are Full Of Shit
9. Bodysnatchers 4 Ever
10. Leviathan