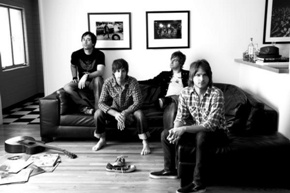 We just got off the phone with Stacy Jones who is the lead singer for the American Hi Fi. We got Stacy on the phone from his car in Los Angeles on the way to the studio.
We wanted to talk to American Hi Fi because not only are they an amazing band but they will be in Boston on 1/10/09. American Hi Fi will be playing The Paradise Rock club In Boston, MA for the Epstein brothers charity, 'The Hot Stove Cool Music.' They will be joined by Letters To Cleo, The Figgs, Peter Gammons and the Hot Stove Cool Music All Stars, and many more.  
Join Skope as we talk to Stacy about playing the big show on Saturday night, recording the new album, their involvement with Hannah Montana, what Boston means to them and much more. We hope to see you all on Saturday night at the Paradise Rock Club for the Hot Stove Cool Music charity event!
[youtube _gkkJTcgc50 nolink]
Box Office hours Mon — Sat 12-6
Phone 617-562-8800
Fax 617-562-8804
Paradise Rock Club General Contact:
Paradise Rock Club
967 Commonwealth Avenue
Boston, MA 02115
For More American Hi Fi: www.myspace.com/americanhifi