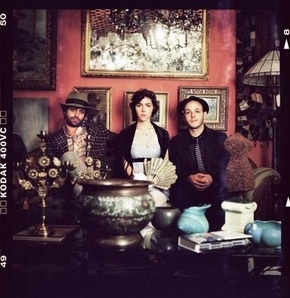 Chicago based, Company of Thieves digitally released their stunning debut album Ordinary Riches. It's an album that moves effortlessly from the seemingly jaunty, piano-led "In Passing" and the catchy pop tones of "Pressure" to the arena-ready sing-along chorus of "New Letters" and the Jonny Greenwood-ish guitar figures on "Old Letters."
They are erudite without being pretentious, hooky without being saccharine, and plainly dedicated to its ideals.
"We're influenced by a lot of different artists," adds vocalist Schatz "Everything from jazz and Motown to Billie Holiday and the Beatles. Seeing how they expressed themselves helped us to figure out another way to express ourselves in music.
Get "Oscar Wilde" as iTunes Free Discovery Download Today:
iTunes exclusive version of Ordinary Riches for $5.99:
The entire album is also available for streaming at AOL: