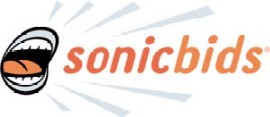 It's that time again to look at a sampling of emerging artists from Sonicbids. You will notice a couple of changes in this column. First, it is converting to bi-monthly status. And second, I will be on hiatus for a few months. It has been my pleasure to introduce new talent to our readers at Skope. I have found some really great bands and solo performers here, and I hope you have, too.  
Now for this issue's new artists. Most of the artists come from the US this month, with only three from other countries. Half of these musicians emerse themselves in rock in one form or another, two are hip hop artists, one is a jazz/pop singer/songwriter, and one is multi-genred.
Hip Hop: Donte J, a new hip hop artist hailing from Houston, will be releasing his debut LP, The Prelude, in January 13. This new work presents a fresh look of hip hop, combining electronica with rhymes that are not self-indulgent as much of young hip hop often settles into. Donte J rhymes about romance and love, and not about his desire to be the best hip hop artist out there. It's new and different and promises to offer audiences something more. Look for him in the Spring as he mounts The Future Tour, hitting nearly two dozen major cities and towns.
When I heard the next artist, I'll tell you flat out that I was suitably impressed!. Since the ill-fated entrance of Vanilla Ice, white rappers have had to struggle for respect. But Orlando's D-Light is a most talented rhymer. He presents a complete package with full instrumentation, backup singers, and his own singing with his overlapping rhymes. His material is uplifting without being preachy as he presents songs called "Save the Day," "Be Somebody," and "Look in the Mirror." His "Loungin'" is high class, combining a big band sound with a pulsing beat. This is definitely an artist to watch, and he should be touring, bringing his music to a wider audience. Check out his solo album, Let There Be Light, released last June.
Rock: Oan Kim, the founder of Film Noir, a new rock band from Paris, had his musical roots deep into classical composition. But when he discovered Nirvana and Radiohead, Kim had an epiphany and decided to start a band with mates Alex Choiselat (guitar), Erwan Jaffre (bass), and Assen Tzankov (drums). Kim added guitar and keys and took the duties as vocalist and principal songwriter. What emerged was a wildly popular rock band with pop overtones. Their sound is multi-layered, intricate, and infectious, and their lyrics are in English. They have become one of the leading rock bands in France, keeping the band touring widely through the country. They will be releasing their first album, I Had a Very Happy Childhood, in March of this year.
NiCad, an alt rock band from the Netherlands, sounds as if it could have sprung up in Denver or the Bronx. This five-piece sometimes sounds really organic, but then will dip into grunge. But through all of it, their lyrics (in English) come out very understandable, which sometimes is a feat for American punkers or loud rockers. One reason for this may be the international flavor of the band. NiCad is composed of one American, one German, one Israeli, one Chilean, and one Japanese musician. This may also be a factor why this group has been able to book tours not only in their homeland of the Netherlands, but also in Belgium, Israel, Germany, and France. Next fall, they will tour North America. From the diversity in musical styles I heard, they will find many new fans here.
Then, there is Kick Bend, a blues rock band from Willow Springs, Illinois. It   is a kick butt Southern rock band, offering up tasty blues and Springsteenesque rock. Their "A Song for You" is a song to rival G.B. Leighton's "Wings Working Overtime," a sweet song about the power of the love of a good woman.   I was most impressed with "Let's Make This Right," a most unusual don't-leave-me song with Eastern European rhythms, and the big rocking "The Beat Goes On."
Outliers: There are two outliers in this month's artist mix. I call them outliers because they don't really fit into any category. Singer/songwriter Shaun Barrowes from Spanish Fork, Utah, mixes big band jazz, pop, and rock into a tasty blend. His stylings on piano and his well-crafted songs herald him as the new voice of pop, nudging out old standbys such as Harry Coniff Jr and Billy Joel. He's got the chops and is equally comfortable crooning out a ballad or injecting an energetic number.   His new CD Big Bang Theory is now available. Twelve of his original songs have been licensed for TV, film, and video games.
The other outlier is the multi-talented Gisele Scales from Sydney, Australia. A talented electronic violinist and vocalist, Gisele has been invading dance music circles all over the world. Her recent CD, 2 Think, gives dance music enthusiasts everything they could want: electronica, techno, rock, tango, world music, and breakbeat rhythms overlaid with her seductive pop vocals. But this isn't just music for your party. Gisele's "Green" is a statement about global warming and other eco-disasters. Both her "Can U Love 1 Another" with its gypsy violin and her "Armonia," a world music-rich track, speak to global peace.   Gisele Scales is definitely on the rise.
Faves: My favorite, hands down (in spite of all of the great talent this month), is Dry September, a rock band from Los Angeles, California. Their debut album, Build a New Town, out last year, is a gem. The title song, "Build a New Town," foreshadows the wealth of strong songs in this collection and heralds a new way of building community, of building a new world. Principal songwriter and lead vocalist, David Tokaji, maybe the Woody Guthrie of the twenty-first century. His lyrics tell the stories of working people, disenfranchised people, and people searching for something. "Back to Birmingham" took my breath away, a song about finding this country's sense of responsibility to other human beings. It is where Tokaji writes, " Back to Birmingha/Back to where a warrior is an unarmed man." It is a man   or woman who stands for something. It is here that Tokaji says,   "But I see you Martin/And I see you Rosa/I see you in this crowd again." Dry September, lead us on into a new day. I'll be listening and maybe doing my own marking.
Tokaji is backed up by a great bunch of musicians. Matt Brannan is on bass and mandolin. Robert Dill plays drums and percussion. Andy Hill lends his talents to keys and harmony vocals. Russel Wiener plays lead guitar and adds backup harmonies, too. And, David Tokaji plays guitar and harmonica.
Words by Janie Franz – janie_58201@yahoo.com