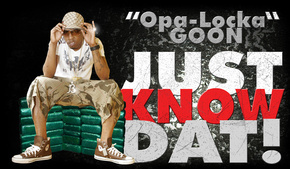 One word that best describes this next emcee to be interviewed on Skope TV is, "connected." Brisco is an emcee straight out of Dade county in Miami, FL.
He was cool enough to offer up ten minutes of his time to chat on Tuesday December 23, 2008!
[youtube ZQiBv5fFRWc nolink]
For those that do not know, Brisco is signed with Cash Money / Poe Boy / Universal. He is best homies with Flo Rida and was actually in the studio with him as we spoke. On his time off you can catch Brisco hanging at Club Rolexxx in Opa Locka with Lil Wayne, Rick Ross, and Birdman. You probably heard his bangin' track, "Just Know Dat" & "In The Hood."
"In The Hood" Feat Lil Wayne:
Brisco was real cool with Skope as we talked about growing up hard, strip clubs, dealing with beef, what defines a goon, bad bitches, and much more!
For More Brisco: http://www.poeboymusic.com/