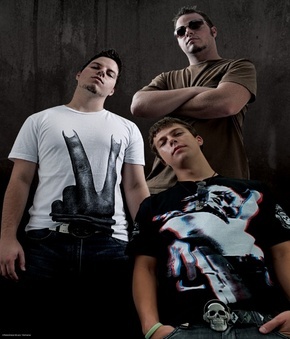 Willie D, most known for his role in the platinum-selling Houston based rap group The Geto Boys, who spawned classic mega hits including "Mind Playing Tricks On Me," is no stranger to controversy.  
With his often hard-edged music that often conveys positive social messages, he is now introducing rap fans to the group Huntzville, the newest signing on his Relentless Music label. Just like the Geto Boys, Huntzville is a trio, and has message-laden music laced within their harsh reality raps.   However, unlike the trigger happy Geto Boys, Huntzville is comprised of three white rappers, D-Boi (aka Dustin Young), Lil' Fly (aka Stephen Fox) and his brother C-Lean (aka Ryan Fox). Collectively, Huntzville has a "Backpack Fulla Guns," and they are fully ready to unload it as their first single, in preparation for their upcoming debut album Disrupting The Ordinary, slated for release in early 2009.  
The outspoken group hails from Huntsville, Texas, home of the notorious prison that inspired a song of the same title by country singer Merle Haggard. These prison city playas live just an hour outside of Houston. After receiving one of their demos from a music business seminar and being impressed with what he heard, Will immediately decided he wanted to sign and mentor the group. Huntzville opened up the reunion show for the Geto Boys this past July.
Instead of reflecting on the "Mind Of A Lunatic," Huntsville's debut single, "Backpack Fulla Guns," takes the listener inside the mind of a student that is going to commit a high school shooting. Pearl Jam had addressed this phenomenon brilliantly, coming from the state of an observer in the band's prolific hit "Jeremy." Conversely, the rappers in Huntzville are addressing the message from the point of view of the shooter.