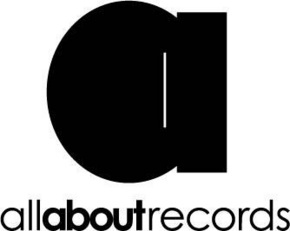 With all the depressing news on every media outlet these days about the economy and business we wanted to feature someone who is not waiting for any bailouts. Allow me to introduce you to a true entrepreneur with a passion for music, punk to be exact. Russ Orcutt is the founder of All About Records based in Taunton, MA. Russ talks about the CD demise, signing bands, indie vs major label, and much more!
Stoli: When did you start All About Records and why did you choose to base it in MA?
Russ Orcutt: AAR started in winter of 1997, when some friends in the band all chrome(they eventually signed to ferret recs) needed someone to release there 1st 7 inch. I put out the record and put on the record release show and that basically started it all, now we've put on over 500 shows and released almost 50 records. We are based out of Taunton, MA which is basically in the middle between the Boston, Worcester, Cape Cod, and Providence, RI scenes, so it's a great place to be musically.
Stoli: How has the demise of the CD changed your strategy from phyiscal to digital?
Russ Orcutt: At our level is hasn't really been a huge deal, CD's still sell at shows, its tougher to see them move out of stores or distros though. Digital distro is huge now, we are currently working out an exclusive deal with a big label to handle all of our downloads on their distribution site.
Stoli: The label started back in 1997. What is the biggest difference from running a label then to now in 2009?
Russ Orcutt: The biggest differences would be the Internet and how its mad things so much easier for bands, in making things easier its almost totally destroyed the idea of a scene or working and touring to get anywhere. Its effects can also be seen at shows where new bands just don't have the same type of fan bases you would have seen made from repeatedly touring and playing the same areas.
Stoli: If a band wants to audition to be signed by your label how can they go about that?
Russ Orcutt: We openly accept press kits and I try to reply to every band that writes to us, thats one of the benefits of being a diy label. One thing i try to do is if a band wants to showcase for us I'll try and set up a tour for one of our bands and tag along, this january ill be in the UK checking out bands alongside our newest band, another option:
www.myspace.com/anotheroption
Stoli: What advantage does signing with an indie label like yours offer over a major label deal?
Russ Orcutt: I think the biggest advantage is honesty, and no b.s. there's no huge overhead for the label and we just want bands that will work hard and really want to tour and get out there. A lot of bands today just want to make it big without doing any of the work, and that might be alright for the major label disposable contract, but an AAR band becomes part of our family. Once your in an AAR band we really try to keep working with you on any future project you might have if your interested in staying with us. Another benefit is contracts, for 10 years we didn't even use them, now most bands ask for them but i was against it for a long time, I didn't want to own anyones songs or have anyone owe me anything, I just wanted to release good music.
Stoli: When you are marketing your bands, what media medium have you found to be most effective?
Russ Orcutt: Well, as everyone knows myspace and the internet are possibly one the best way to promote bands today, I like to think touring and just meeting people and making fans is the best way though.
Stoli: Please talk a bit about your live music venue and how that enhances your overall operations?
Russ Orcutt: Well, unfortunately the venue is currently closed, but we will be reopening this spring in a new location. I think it benefits everyone to have a local venue that will book touring bands and local bands together, its great for networking and totally helps local bands see what its like to tour when they get a chance to talk to a band that tours 8 months out of a year. It's also great to see bands that open eventually become headliners it's really an amazing feeling to see kids that could barely play there instruments once, play a huge show and sell out a club and make it.
Stoli: What is one thing you love & hate about owning your own label?
Russ Orcutt: The thing I love most is just seeing bands grow and mature or the look of a kids face the first time he goes to a show. The thing I hate is how people assume things like I'm rich or i rip off bands, the music scene is full or lies and drama.
Stoli: What band that you signed are you most proud of how their career has gone and why?
Russ Orcutt: A wilhelm scream is probably the AAR band I'm most proud of, technically they weren't on AAR under that name, but it was the same band they just changed names when they signed to FAT Recs, they were known as Smackin' Isaiah when they were on the label. Then there's Tokyo Rose who toured the world and put out numerous cd's on side cho/ the militia group, I think one of them is in The Color Fred with members of taking back sunday.
Stoli: How much does your label like to get involved creatively with the albums your bands put out?
Russ Orcutt: Since it's my money technically I have final say, but I would never tell a band they had to change something or do anything a certain way. By the time a band is on AAR I usually trust them and I am pretty happy with them so there doesn't usually need to be any changes in sound or anything.
Stoli: What steps do you need to take to fight piracy and how much does illegal downloads hurt your bottom line?
Russ Orcutt: As a indie label I fully promote piracy and illegal downloads, I don't think it hurts my bottom line, since I feel the bottom line is to help bands get there music out there to be heard.
Stoli: What can we look for from All About Records for 2009?
Russ Orcutt: We start off 2009 in the UK on tour for 2 weeks with Another Option. The in spring we are hoping to see Another Option release there E.P. and do 2 weeks on the east coast. You will also see us at bamboozle and warped tour all summer, while there we are definatly open to any bands that may want to give us press kits or demos. I will be there working, unlike a lot of labels that just have street team members working there booths, feel free to come up to us and say hi and hang out.