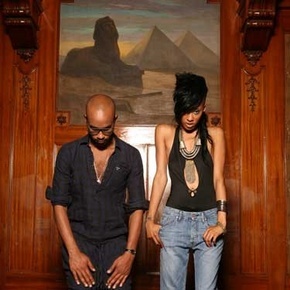 It is more than safe to say that J*DaVeY had a breakthrough year.
From signing on to a major record label, gaining accolades from the likes of the New York Times, Spin Magazine and URB Magazine, and luring in culture vultures at dynamic live shows in all the major cities, J*DaVeY made this a year to remember for music.
"No More" MP3:
Here are some updates for all you J*DaVeY babies to amp you for 2009! In the past couple months, the futuristic duo have lightened their tour schedule and returned to the studio to focus on their full-length major label debut which is set to drop in 2009.