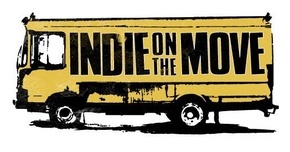 On a nice Wednesday night, December 17, we got to talk with an innovator in the music scene. Bryan Weber is part musician and part entrepreneur. When Bryan is not playing in the band, Zelazowa, he is running his pretty new website www.Indieonthemove.com.
Indieonthemove.com is the site that all touring bands and musicians have been waiting for. It is a one-stop for venues, bookings, contacts, bands, fans, and much more.
[youtube ydpVKaVXATk nolink]
Bryan was cool enough to give Skope some time from his place in Brooklyn, NY. We get to talk to him all about the site, what it does, how you can use it, and much more! Turn the volume up and book a tour today!
For More: www.indieonthemove.com