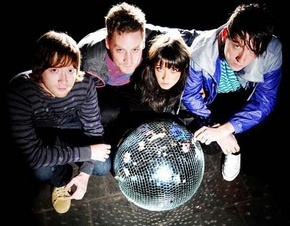 Already a sensation across the Atlantic, The Whip have marked their destination for the US, swaggering over across the pond in true Mancunian fashion.
Their music is brimming with a 21st century sense of frustration and alienation and bringing people together on the dance floor to sweat and stomp their worries away. Their hometown rock/dance forefathers have been making us party since the birth of UK indie dance in the 80's and The Whip are now carrying the baton onwards for a new generation to enjoy.
The Whip Live at Warehouse Project, Manchester "Trash":
[youtube Wp_0IKMizHc nolink]
They are releasing on March 3rd their debut full-length "X MARKS DESTINATION", an incredible mélange of beats and melodies.
"FRUSTRATION (VAN SHE REMIX)":