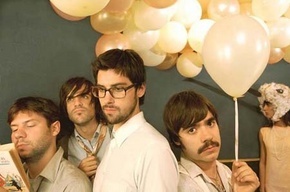 Montreal's fertile music scene has given birth to a brand new gem in the form of Winter Gloves.
Their digital EP 'Let Me Drive' comes out 2/10/09 & full length 'about a girl' comes out 3/24/09.
EP's title track "Let Me Drive":
Winter Gloves has also recorded a cover of LCD Soundsystem's "Someone Great" — boiling down the epic dance track into a compact two minutes that highlight the song's most memorable bits.
Cover of "Someone Great" by LCD Soundsystem: