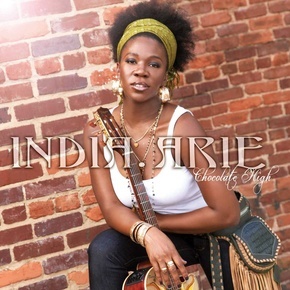 Two-time Grammy award winner and 16-time Grammy nominee INDIA.ARIE returns with her 4th career album, Testimony: Vol. 2, Love & Politics, marking the return of her signature brand of "acoustic soul."
Testimony: Vol. 2 was produced by India.Arie, Novel (produced India.Aries's "Purify Me" for Tyler Perry soundtrack), Dru Castro, and more.
Here are two singles from the album. The radio track is "Chocolate High," featuring Musiq Soulchild.
Chocolate High:
Therapy: