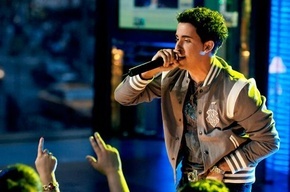 On Tuesday night, December 16th the phone rang and there was a star on the other end. The ladies want to be with him and the fellas want to kick it with him. I am talking about Konvict Music's own Colby O' Donis.
 [youtube -P8sOhTAJXw nolink]
Colby was busy in the studio in LA but he was cool enough to give Skope 10 minutes. Colby put out his major label debut, 'Colby O' out in 2008. He also was recently nominated for a Grammy for a collab he did with Lady GaGa. He is known as Akon's "Secret Weapon" and his future is bright.
Skope talks to Colby about everything from getting into music, working with Akon, the ladies, and much more. Turn the volume up loud and enjoy!
For More Colby O'Donis: www.colbyo.com