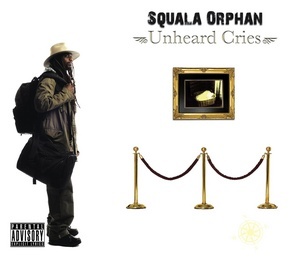 Mamawalbucks Entertainment is proud to announce the highly anticipated, meticulously crafted LP album, 'Unheard Cries' from Squala Orphan. Squala is a Bronx, NYC native who has been doing music for many years.
Squala is anxious to show all music enthusiasts what his movement is all about. This sounds like the LP he has needed to do just that. We will leave that up to the people!
 
"Fast Money" MP3:
"Hustlers Make They Rounds" MP3:
"Unheard Cries" MP3:
Having collaborated with an array of veterans in the hip hop world, including Hell Rell  of the superstar rap group The Diplomats  and  Papoose, Squala Orphan  combines his undeniably amazing sound, with the classic production team of  The Heatmakerz  and  Money Harm  of  Product G&B.  
Squala Orphan On Skope TV in NYC:
[youtube 8yAjxVUnz7A nolink]