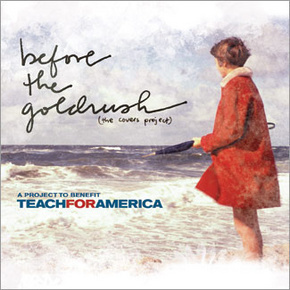 Teach For America is a national program that places talented recent college graduates in under-resourced public schools across the country for two years.  
The mission of the program is to build a movement to eliminate educational inequity so that all children are afforded the opportunity to receive a quality education.
The compilation is available for digital download only and features artists like Neko Case, The Swell Season, and Okkervil River covering songs by Neil Young, Leonard Cohen, Tom Waits, Bob Dylan, etc.
Check out this link for more info:
The album is currently available on Amazon.com and will also appear on iTunes in the very near future.   All proceeds from the digital downloads are being donated to Teach For America.
"Before The Gold Rush" MP3 Sampler: